As promised in the previous post I said I would add more details of the cycling I have been able to do since I got out here to Melbourne.
When we first arrived I was borrowing my father in laws flat bar hybrid/road bike which I bought some clip-in SPD pedals for as i had the shoes and was used to them. I went for a few shortish rides whilst living on the West side of Melbourne. These were mainly along cycle trails; concrete bike tracks which are generally well maintained. There are some parts that are gravel so it pays to try to work out which is which first, I found that Google Maps Cycle layer is generally fairly reliable for this.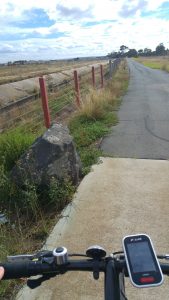 Although it was nice to be out on a bike and riding the western suburbs of Melbourne are not the most picturesque places; the trails were very flat and there were some very interesting smells from the factories. These varied from a pig processing plant to steel recycling works. I did a few rides along the trails into the city (CBD), down to Werribee, and also up to Keilor where there are a few small hills around the airport.
As i mentioned in my previous post we moved to the Eastern side of Melbourne to the suburb of Croydon after about a month. Where we are now we are only a few kilometres from the Dandenong mountain and surrounding national park. This is a huge contrast to the other side of town, some of Melbourne's most famous local climbs go up Mount Dandenong, there are 4 main routes up: 1 in 20, The Wall, Devils Elbow, Inverness plus loads more around the area too. I did a few rides on the hybrid i had but it isn't as comfy on flat bars and i don't think i was very hill fit either. The scenery was much nicer though, with trees surrounding the roads in the park and it was nice to be on some hill climbs too.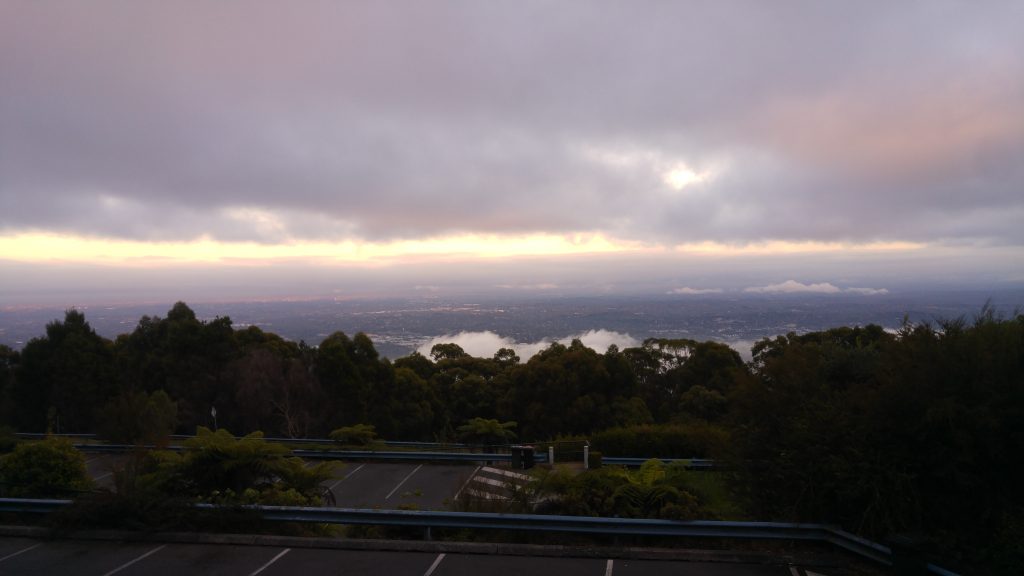 I did a longer 100k ride down to Rosebud on the Mornington Peninsular over the Easter weekend. The initial part of the route was good along the Eastlink Trail, another trail route built alongside the Eastlink motorway. This then leads down to the coast road which runs around the bay, it is a very flat route though but it was nice to get out on a longer ride. I will be ride around this the other way when i take part in the Around the Bay ride in September.
After the Easter weekend i went to the local bike shop, Croydon Cycleworks, to take a look at getting myself a new road bike. I tried out a few different bikes and settled on a Focus CAYO, i found it super comfy, it was nice to have drop bars as well. I also got SPD-SL road peddles as well rather than the SPDs i had before. Now i have tried these i don't think i can go back they are a lot stiffer and feel like there is better contact with the peddles.
It was great to get back out on the hill on a road bike and enjoy the descents on the drops. Croydon Cycleworks also run a group shop ride each Saturday morning during the warmer months. It has been a great way to meet new people, the ride is an ~40km loop up the 1 in 20 climb then back down through Olinda and descending via Montrose then heading back to Croydon to a cafe.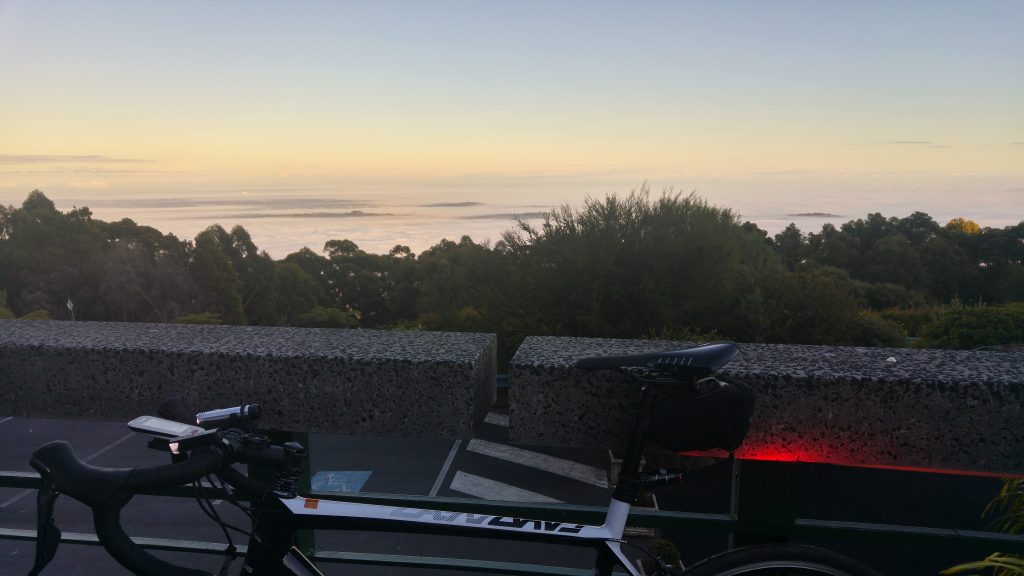 This is a just a brief introduction, i hope to write up some more posts shortly about the different routes up and around mount Dandenong and some of the other rides i have been doing.