I had a few days off this week so like a completely normal person I decided to go for a long cycle ride! I have had the gravel ride up the back of Donna Buang on my hit-list for a while but hadn't managed to fit in the time to do it so this seemed like the perfect opportunity. It was a lovely day and with the whole route being on trails and back roads there was no need to get up early so i got a bit of a lie in too.
The final part of the road does go back to bitumen again before the junction with the Donna Buang Summit road, this was the steepest part of the climb and felt like hard work on the low pressure gravel tyres compared to my road tyres that i have done it on before. I made it to the top in just under 1:30hrs from the start of the climbing on Don Rd and just over 1hr from the turning onto Donna Buang Rd. I only saw one other car to flag down that the road was blocked by a tree too and it happened to be someone who also rides from Croydon Cycle Works!
For the descent i headed back down the main road stopping at the spring to top up my water bottles on the way. The condition of the road can vary quite a bit and it was a bit sketchy in place with some gravel and water of the road of various corners, the advantage of riding up the same way is at least you get to see the dodgy bits unlike with a loop in this case. There were also some temporary traffic lights in the lower half where half the road had washed away on the inside of a corner – going to be a bit of to repair that.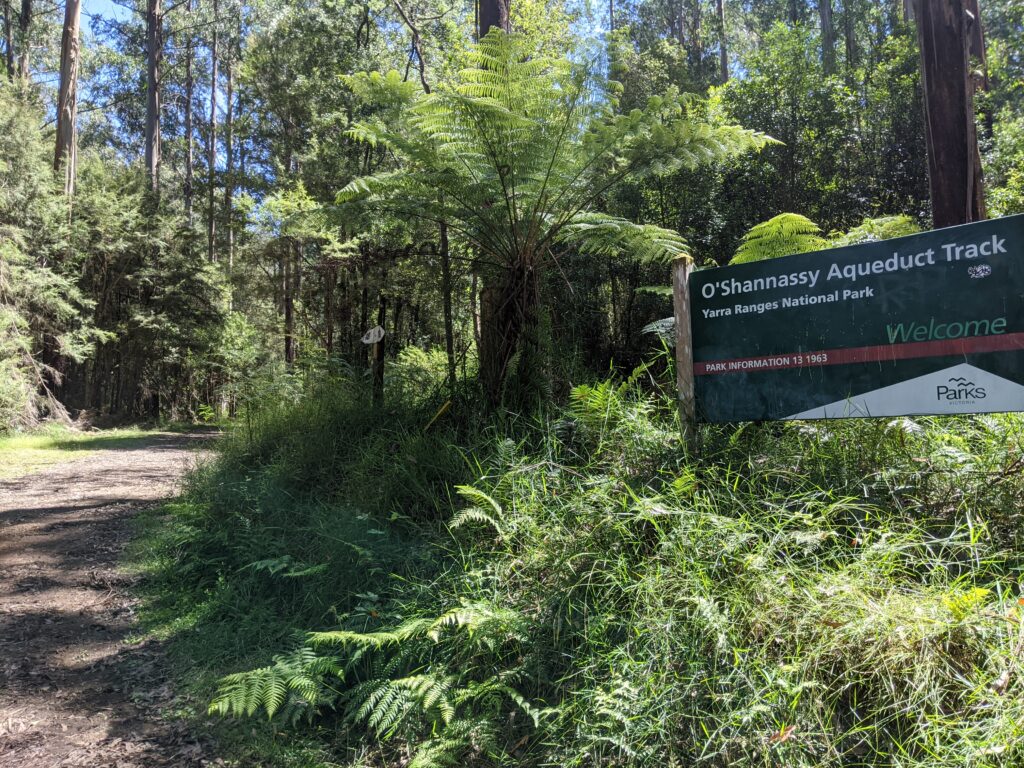 The final part of the ride was just back down the Warby trail to Lilydale Lake and back home.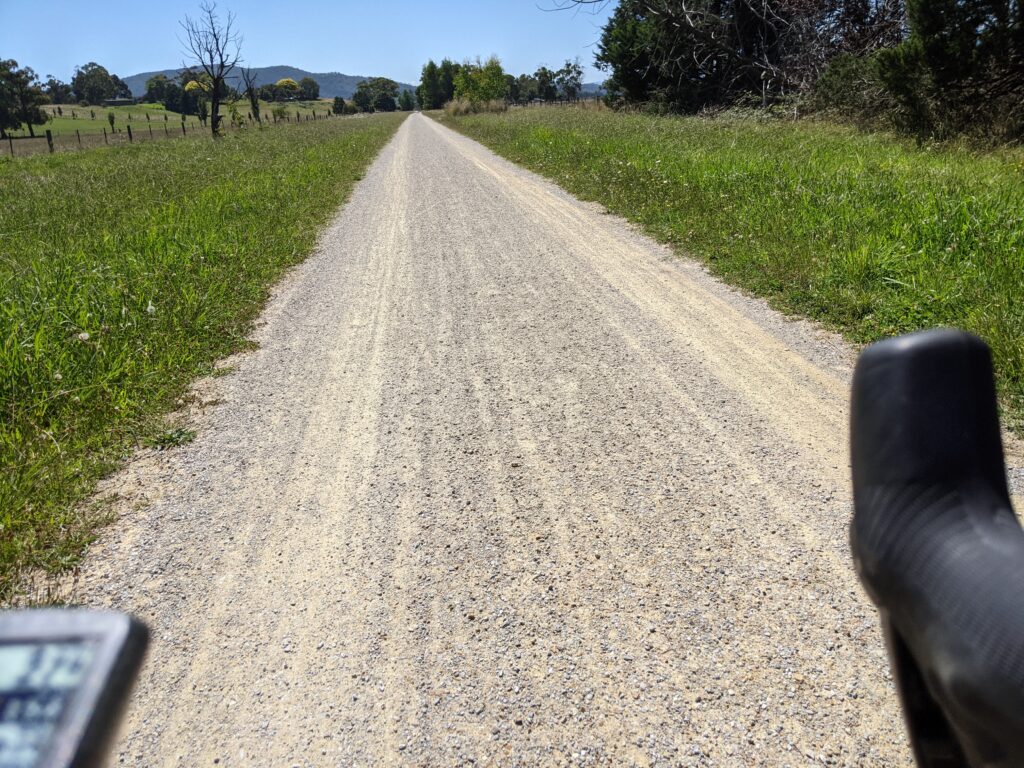 150km, 2100m climbing and 5500 kcal later i made it home and could have a beer on the balcony looking over the hills where i had ridden from! Overall the great fun ride through some lovely scenery which i will certainly do again. For once i also got my nutrition right and didn't feel like i was struggling at any point or in desperate need of some food (by which point it is normally too late to be eating).