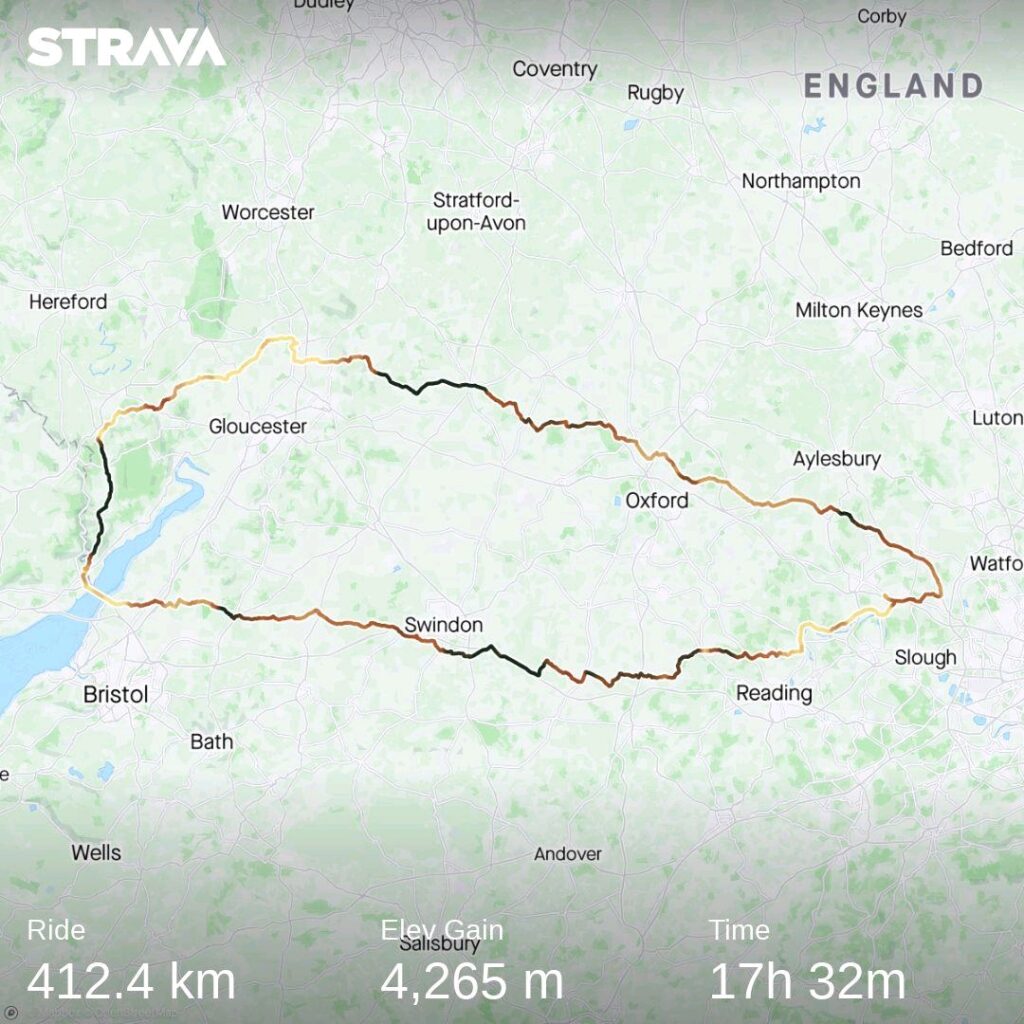 Whilst in the UK back in June I did a silly ride with a 2 other cycling friends. We rode the London Wales London AUDAX route in one day, just over 400km, 4100m elevation and 17.5hrs moving time (04:00 till 01:30)
For some reason I said yes when the plan was proposed a few months before when I said I was visiting, probably should have looked in more detail first! Either way I organised a Canyon hire bike from their place in Dorking which I did a few shake down rides up and around Box Hill & Leith Hill. It was a bit strange to be back in the old area where I used to ride again, I did get a PB up one of the Leith Hill climbs though so fitness must be ok.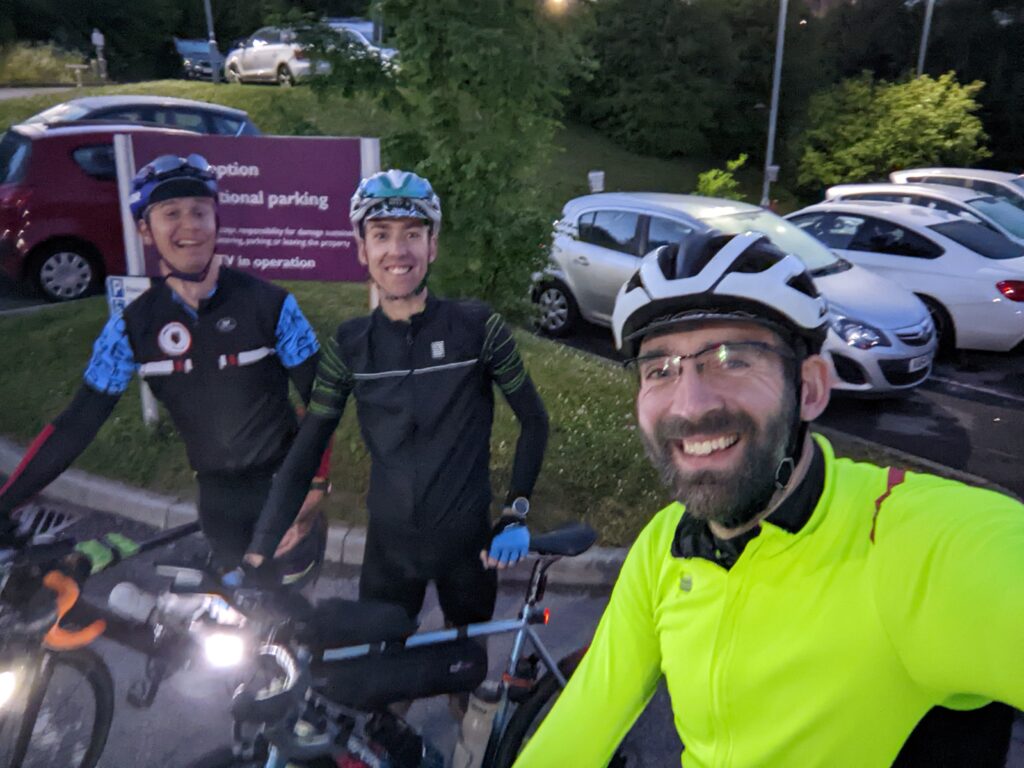 We stayed the night in a Premier Inn just off the route in Beaconsfield (Premier Inn's let you keep clean bikes in the rooms). We had a early-ish night and got ready for a 4am start. It was a bit chilly to start with but we were super lucky with the weather throughout the day, it was also good to get the initial part of the ride on slightly busier roads out of the way. Once the sun rose not that much later as it was near the longest day the was perfect riding weather.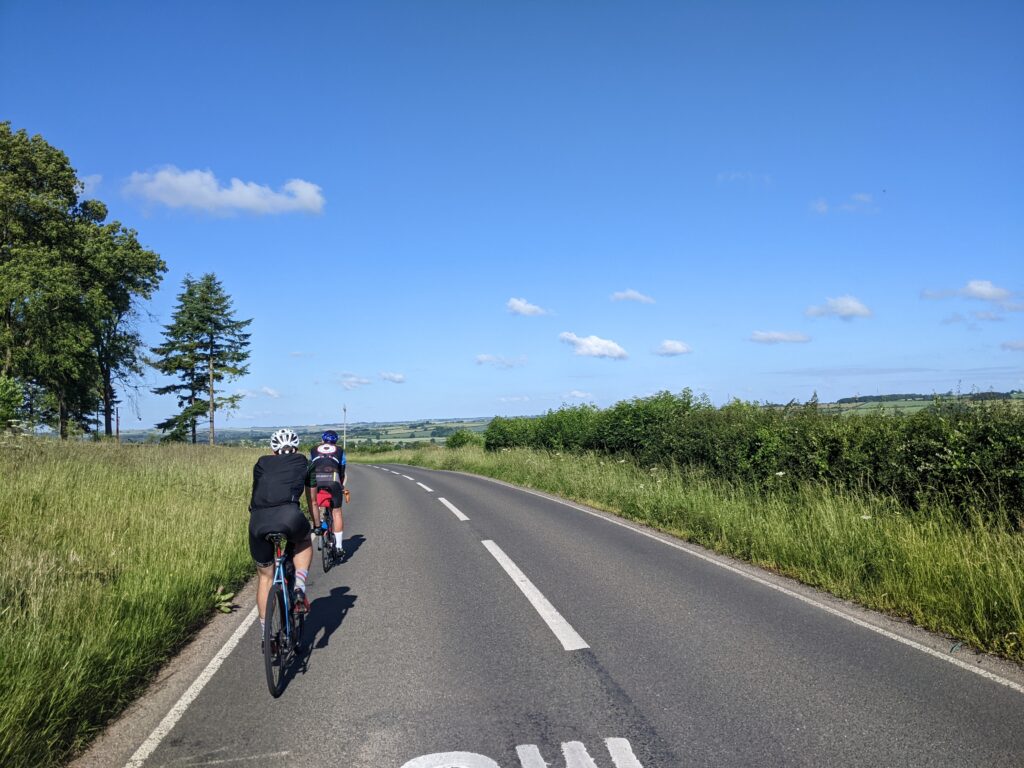 The next part of the route did take us along a few busy A roads and to our first petrol station food stop. The next phase was mainly on country roads, that at some points we rougher than the unsealed gravel roads here in Aus! Along the way there was some lovely English countryside and the opportunity for some bird of prey spotting too.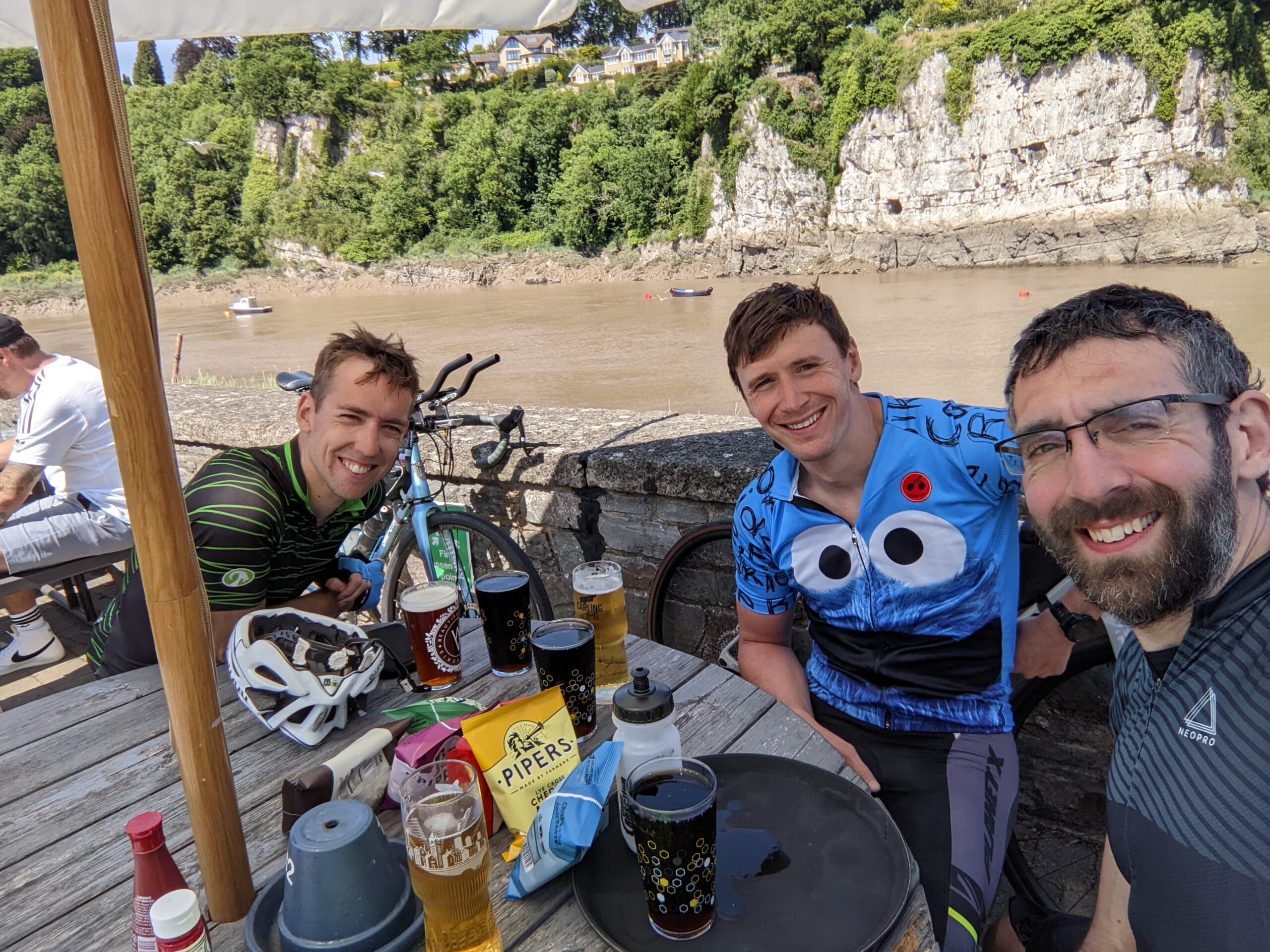 After a supermarket stop in Tewksbury to grab more food we kept on towards Ross-on-Wye and the up the short but punchy climb Symonds Yat. I wasn't feeling that great before the climb, since the previous stop, but weirdly pushing it on the climb and racing up did make me feel a bit better and I didn't have any issues for the rest of the day.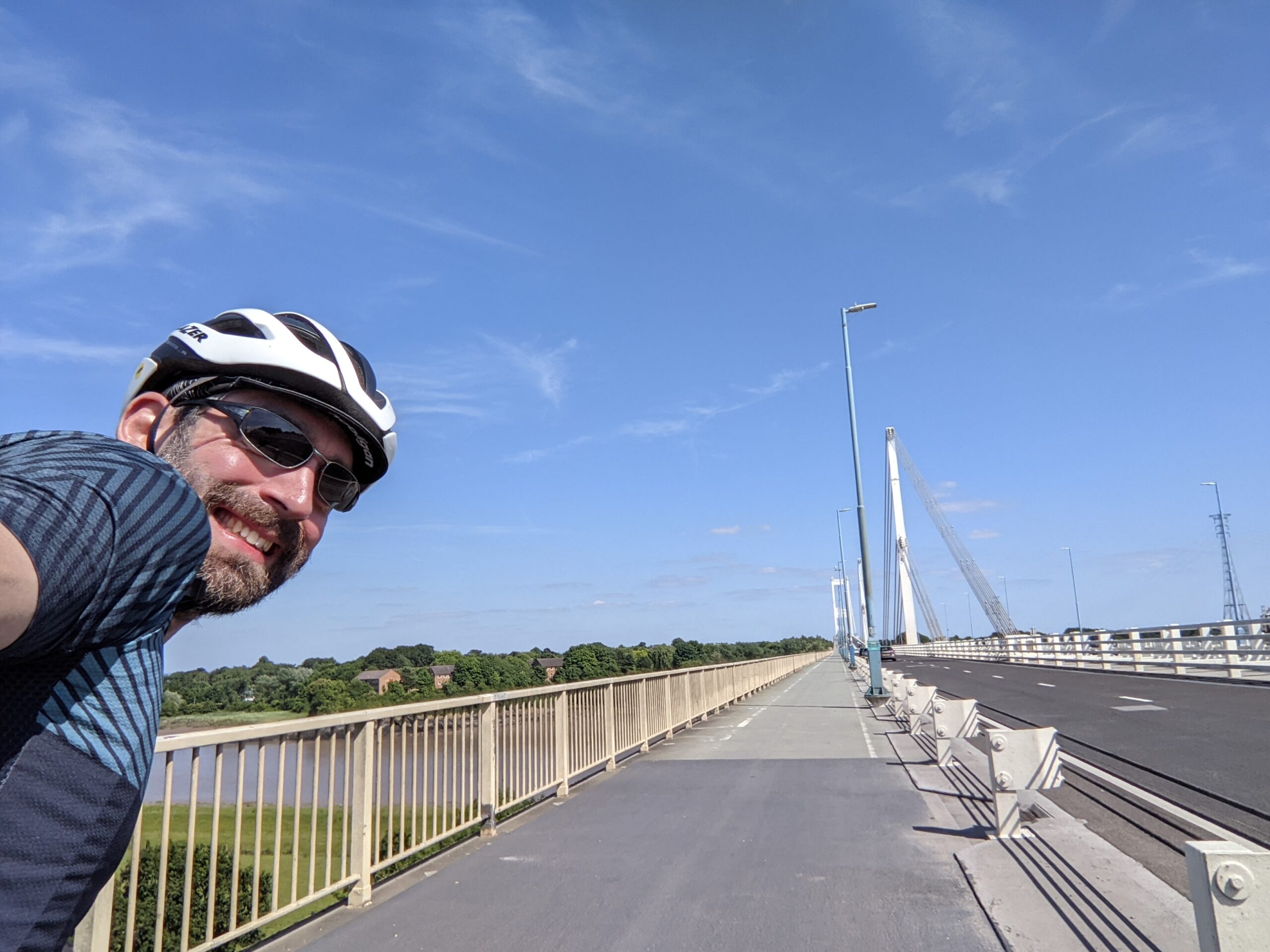 The next stage around narrow country roads of good fun with a few winding descents the we made out way back over the Wye to a stop in Chepstow. Unfortunately the pub we'd planned to stop at was not doing food so we had a lot of drinks and crisps and set off again. The next part was escaping Wales over the Severn Bridge bike path which was a bit of a novelty.
The next part is a bit of a blur I think there was lot of rolling hills but apart from that I have no idea! Getting closer to the evening and sunset with a fair way to go was tough but we pressed on through more rolling country roads. The last stop we were aiming for turned out to be closed which was a bummer. We put on lights and extra layers hoping to find somewhere else. Fortunately we did come across a Tesco Express 15mins before their 23:00 closing time, that provided the nutrition needed albeit not quite the food we were dreaming of at the time.
The next few hours were a bit slower due to it being dark on, still bumpy country roads. Every now and again there were things rustling in the bushes and trees so we kept our fingers crossed no deer would run out in front of us! There were a close encounters with bats and owls but all good other than that.
Finally we did start heading towards civilisation again which meant some street lights and a few drunk people about! We resisted stopping at any dodgy kebab shops though. We knew it was coming but the final climb was pretty brutal, I probably pushed it a bit too hard trying to race up and caused my legs to seize up a bit but avoided any cramping somehow. Then to top it off there was a super steep short ramp up the hotel driveway and at 01:30 (am) we were done! It had taken a bit longer than predicted but we'd made it back ready for a quick beer and then much needed sleep.
For once I got my nutrition right on this ride I had reminders to eat something, be-it a gel, cereal bar or banana every 45mins and drink every 20mins which I stuck to most of the time. We also stopped every 50miles at shops for more substantial food.
Overall though I didn't feel too bad the next day, I was stiff but could still move ok and was even able to ride the bike back to the hire place the day after! I probably could have gone a bit quicker but the fact that I wasn't the slowest did mean I wasn't pushing as hard so probably helped me in the long run. It isn't something I'll be rushing back to do, whilst it was a good sense of achievement and a challenge ticked off 400km is quite a long way in a day even for someone who does like fairly long endurance style rides occasionally!