I was lucky enough to get a place in the ballot for the 100mile RideLondon event this year, this is a closed road sportive following a similar route to the 2012 London Olympic cycle route. Around 30,000 people can take part with both a 100mile and 46 mile route on offer this year. A ballot is run to get places and these are randomly allocated, it is also possible to enter through a charity if you agree to raise a minimum amount. I assume that the charities have to pay a lot for these places but this seems like a similar method to what they use for the marathon events too. This event is actually organised by the same company who run the London Marathon so they have a lot of experience in big events.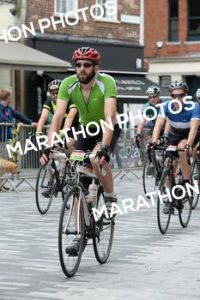 I was allocated a 7:44am start time which meant getting to the Olympic Park in Stratford by 6:52. I'd left plenty of time to ride from the hotel in Bethnal Green but got a flat on the way there from a share of glass and had a nightmare trying to get into the site. There were the odd signs saying "To the Start" but these disappeared in a roundabout with 3 other exits, eventually I followed some others and found a cycle track in. Once in the signage was great and it was easy to find by start zone, drop off a bag I didn't need in a truck and head to the start queue.
When they gave a start time of 7:44 they meant it, right on 7:44 our start wave was released and on our way, it has to be well organised to get that many people away in such a short amount of time. The route heads through east London into the city and central London then across Chiswick Bridge into Richmond Park, through Kingston, it is mostly flat on this part. Then after going through Weybridge, Byfleet and on to Clandon we got to Newlands Corner which is the first hill on the route, I didn't find to bad but some people were struggling and it was fairly congested. The decent down the other side was good but the roads were a bit damp so it was a bit sketchy in places, i did see a few people that had taken minor tumbles. The route continued through Gomshall until the turning towards Leith Hill, there was a small hill just before this through Holmbury, we were held up at this point with a rolling road block to allow an ambulance to manoeuvre up ahead so could take it easy. Next was the main part of Leith Hill, there were so many people walking, I couldn't believe how many there were, it meant the hill climb was very slow. The road is quite narrow and enclosed with an uneven edge so there was no room to get through so just had to take it easy and go with the flow, there was a bit more space further up where I could go a bit faster, this did mean I felt relatively fresh at the top. Probably much better than I'll feel after the Leith Hill Octopus I'll be trying in a few weeks time.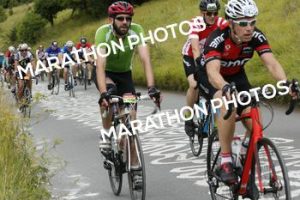 The ride then continued towards Dorking via Westcott for the climb up the now famous Box Hill. This isn't really a difficult climb it is very steady all the way up and not particularly steep. Again it was quite busy but I did manage to move at a reasonable pace on the right. The final part of the route heads back through Leatherhead, back through Kingston and then through Wimbledon where there is one last climb, which it did rain a bit for but lucky not too bad. I still felt quite good at this so I tagged onto the back of a few people for a bit of a draft to the finish. I could never find anyone at quite the right speed so spent a fair bit of time on my own. I had a quick spot of cramp in the last 3 miles but managed to shake it out on the move and was ready for the last sprint up The Mall with a time of 5hours 33mins which was better than i was expecting averaging 18mph.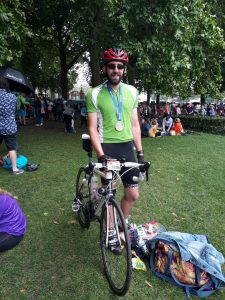 The whole thing was great fun it was such a different experience cycling on closed roads especially through central London and so many other iconic places. I would highly recommend it to anyone else who is into their cycling at all. The ballot starts in a few days time and you can sign up on this LINK.